Alpaca's are all the rage. From alpaca weddings to alpaca yoga, it seems like every trend includes alpacas these days. And why not, alpacas are known to be very gently, curious, and great with kids (did we mention super cute). The latest trend involving alpacas is spending the night at a real, life alpaca farm. And Airbnb has no shortage of listings.
Here are a few of the alpaca farms that caught our eye and you may want to try out.
Alpaca Ranch With Beautiful View
;
From Airbnb: "A working alpaca and organic almond ranch just 10 minutes from downtown Paso Robles. Country living where the roads are dusty in the dry summer months. Private entrance to your room with private bath located just across the hall from the room. A variety of breakfast food is set out in the kitchen in the morning…bagels, cream cheese, eggs, fresh fruit, cereal and omelette makings. "
Room costs  $69 / night.
Learn more here.
Alpaca Country Estates-Blue Ranch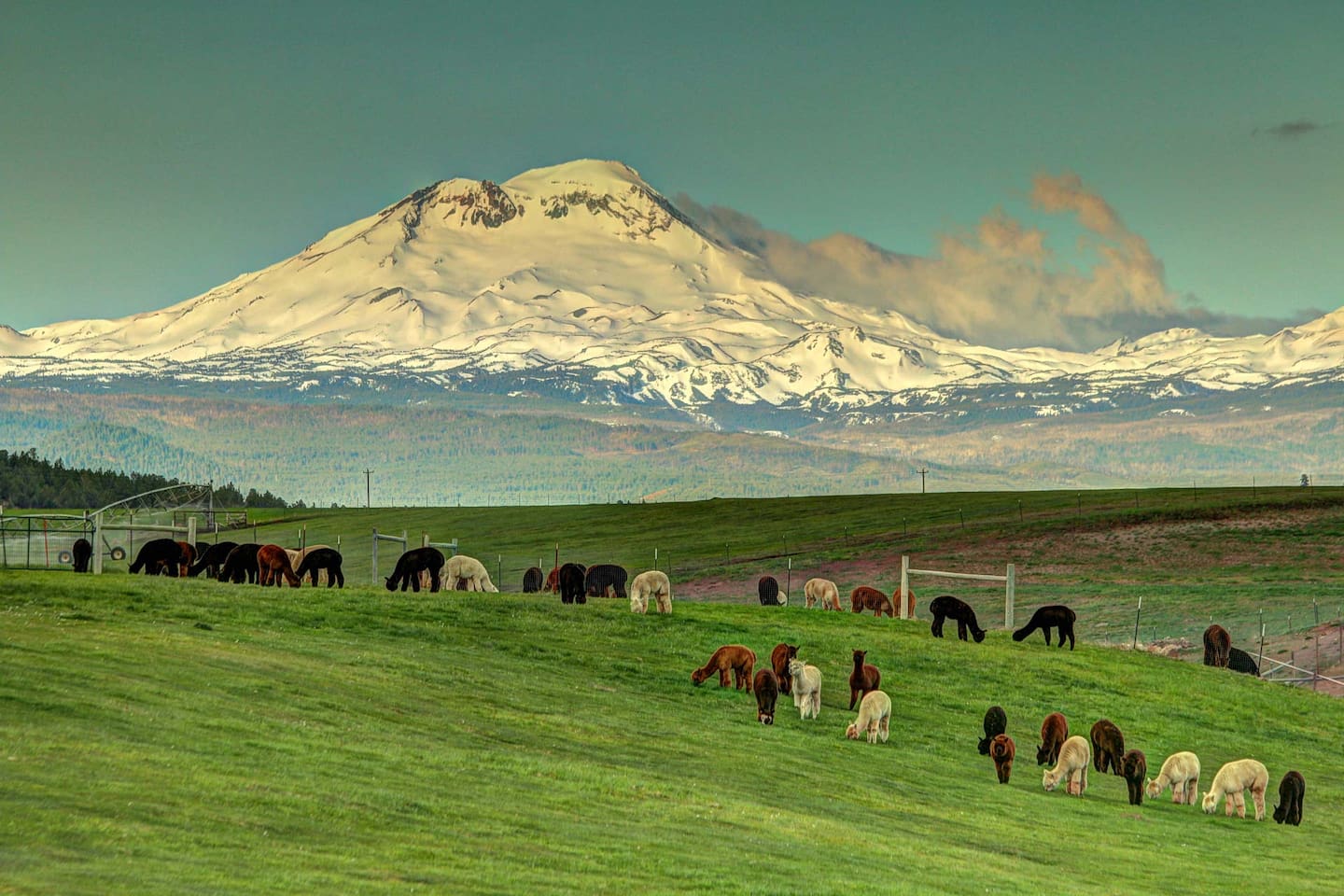 From Airbnb: "Imagine a spacious living area, kitchenette with dining, & private bath all with vaulted ceilings & abundant windows overlooking 134 acres of beautiful green pastures in a park like setting with views of several mountain ranges. Your visit will be captivated with a tour of a working ranch with baby & nose kissing alpacas, plus a relaxing deck for enjoying the scenic sunsets and sunrises."
Book a room for $115 / night.
Learn more here.
Bella Luna Alpaca Farm Cabin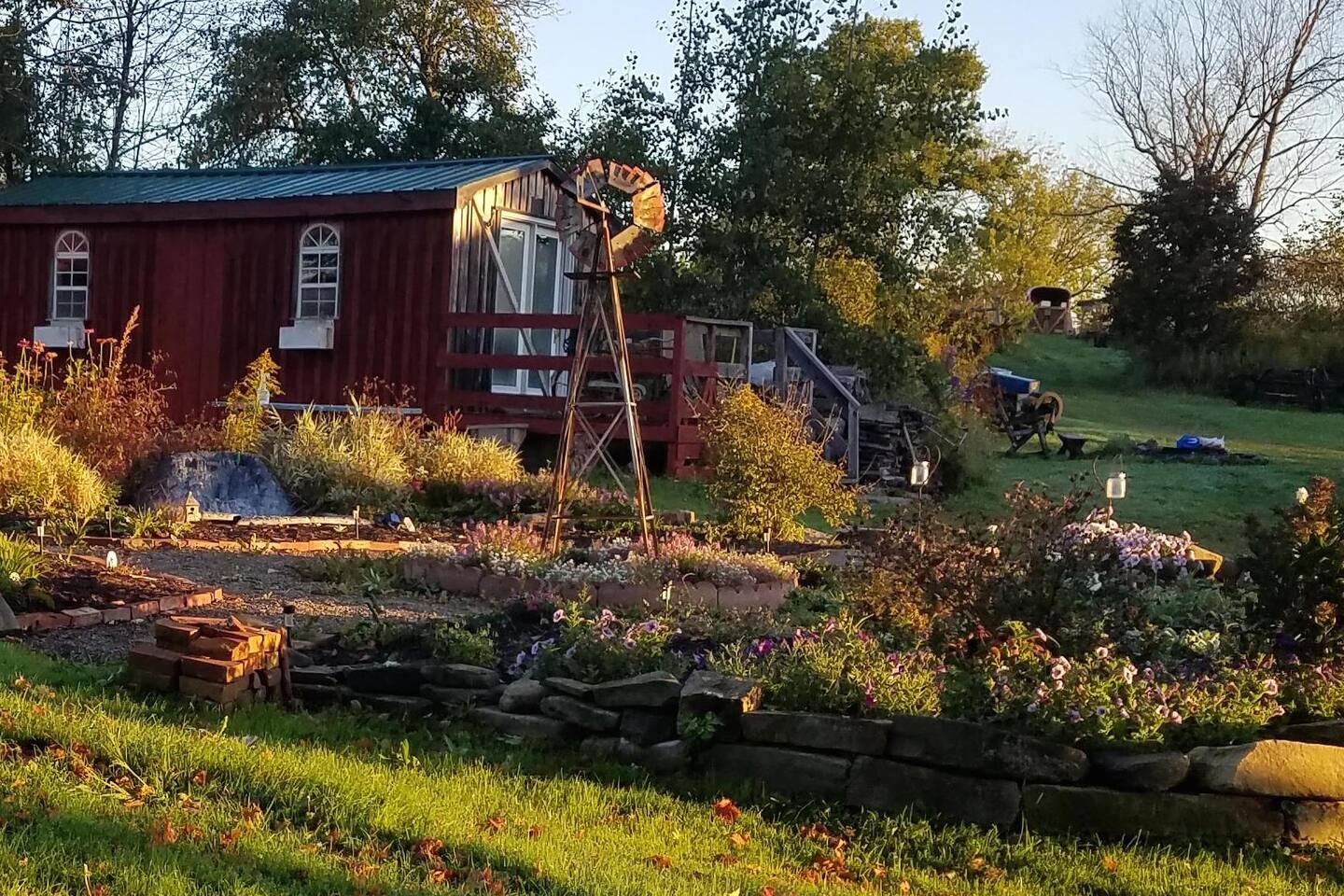 From Airbnb: "Our friends call it the "Funny Farm" because there's always something to smile about here. Our little (20×12) cabin has electricity, a comfortable futon, portable toilet, faux fireplace, television and other fun stuff. Enjoy free range of the farm. Visit the alpacas, goats, chickens, geese, kittens and ducks. We also keep a fully stocked refrigerator in the barn where you'll find seasonal produce, a popular selection of beers and wine and water. It's a good life on the Bella Luna Alpaca Farm."
Book a room for $30 / night.
Learn more here.
Little Cottage on Always Smiling Alpacas Farm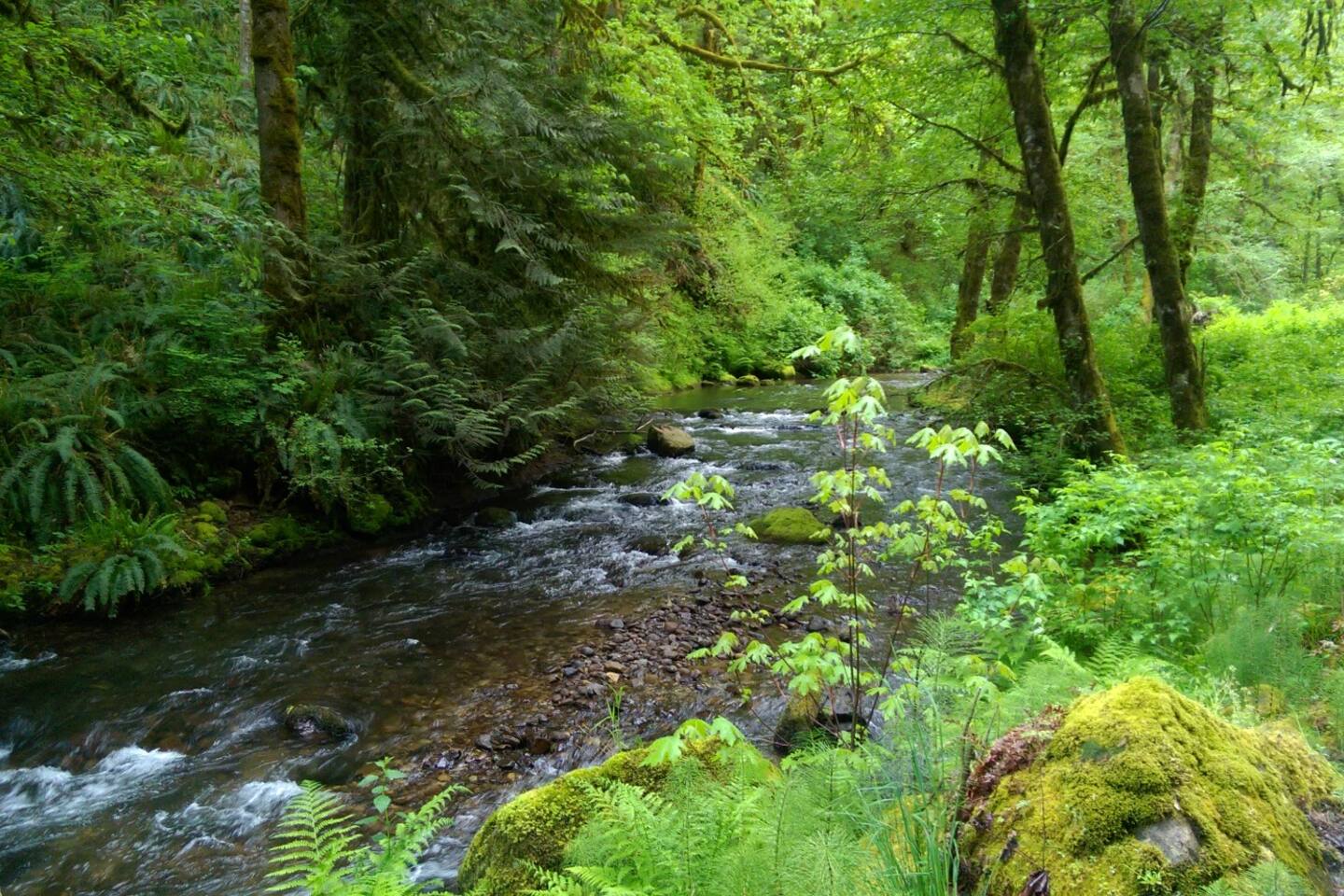 From Airbnb: "Clean and cute one bedroom attached cottage with separate entrance situated on a seven acre alpaca farm in beautiful Polk County.While on the farm enjoy walking in the woods, barbecues on the large deck or just hang out watching the alpaca. You may also enjoy watching wildlife on the one acre plus spring fed pond that is home to many wild ducks, birds, otter and geese."
Book a room for $62 /night.
Lear more here.